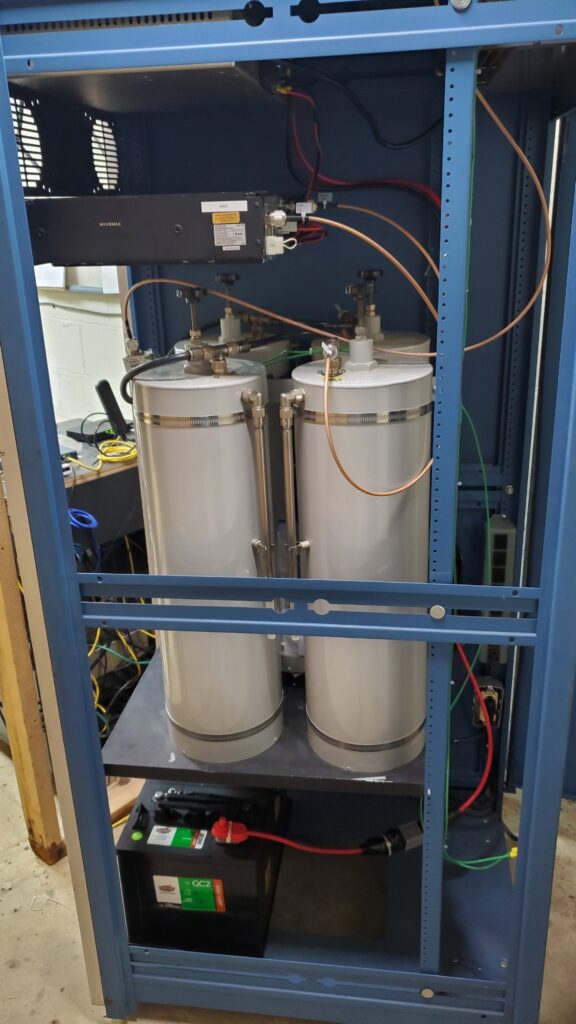 It's been a long time coming, the Mount Sterling repeater officially has E-Power enabled!
This is a huge upgrade to our machine.
Two deep-cycle 6 volt 225 amp hour batteries in series make the backup power supply needed to provide 12 volts of uninterrupted electricity. An uninterruptible power supply (UPS)!
A Duracomm 35A power supply was also included in the upgrade. The new power supply will float charge the batteries giving us many years of service from the batteries.
All this means that while the commercial power (that the repeater normally utilizes) can suffer failure, we will still be able to sustain communication via the repeater. It is 100% seamless.
It's a great time to be on the air.